Studies have shown that 1 in 10 dads struggle with postnatal depression and anxiety as well. Their symptoms are slowly become more recognized, diagnosed and treated as suggested by suggested by a renowned global health coach, Vidhi Beri who does postnatal depression counseling.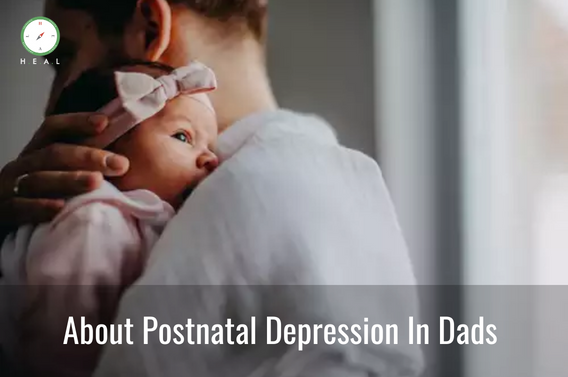 Do men deals with postnatal?
It can all up to any new parent. While we typically associate the "baby blues "and postnatal depression with women, new father can experience serious mood changes after bringing baby home. Too. In fact, paternal postnatal depression is "wildly common,'.
Some of the known risk factors associated with depression in fathers (paternal depression) include:
1. A man's partner experiencing postnatal depression.
2. A previous history of depression.
3. Relationship problems.
4. Low self-esteem.
5. Feeling of incomplete in the parenting role.
6. First time fatherhood.
7. An unsettled baby.
THINGS ONE SHOULD KNOW ABOUT POSTNATAL PERIOD FOR FATHERS:
1. DADS CAN EXPERINCE DEPRESSION IN THE FIRST YEAR AFTER BIRTH
The number of men who become depressed in the first year after becoming a dad is double that of the general population. First time fathers are particularly vulnerable. One in ten dads to be will also become depressed during their partner's pregnancy.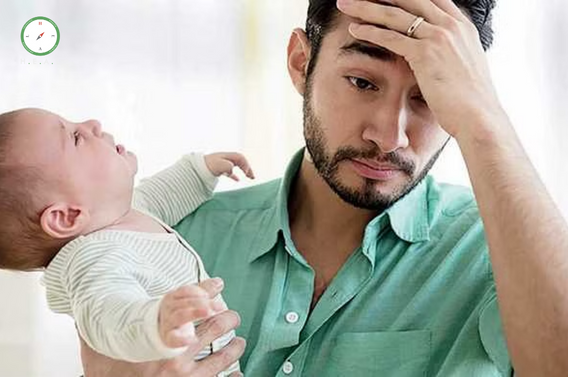 2. POSTNATAL DEPRESSION IN MEN OFTEN GOES UNDIAGNOSED
The peak time for postnatal depression is three to six months after the birth. As with postnatal depression in mothers, it often goes undiagnosed. The symptoms can look a lot like the everyday stresses of having a newborn.
If someone have the concern about the partner's mental health, then they should seek help from the GP who can help to access support services.
3. HORMONAL CHANGES CAN PLAY A ROLE
Just as with mothers, changes in hormones might make postnatal depression in fathers are more to be likely. Hormones including testosterones, estrogen, cortisol, vasopressin, and prolactin may change in fathers during this period after their babies have arrive.
4. POSTNATL DEPRESSION IN FATHERS IS MORE LIKELY IF THERE IS A MATERIAL POSTNATAL DEPRESSION TOO
If one of the other is experiencing emotional or mental health difficulties. It's more likely that the other is too. Fathers with depressed partners, 24% to 50% experience depression themselves.
5. A RANGE OF FACTORS CAN MAKE FATHERS MOR LIKELY TO GET POSTNATAL DEPRESSION
Fathers who are under 25 are more likely to go through postnatal depression than their older counterparts. Yet age isn't the only risk factor for postnatal depression in men. other major risk factor include a history of depression and anxiety, financial pressure and evidence also shows that not being in a relationship with the child's mother.
Other factors that make postnatal depression in men likely include: sleeping or crying with the baby, drug abuse or dependence and feeling unsupported by their partners.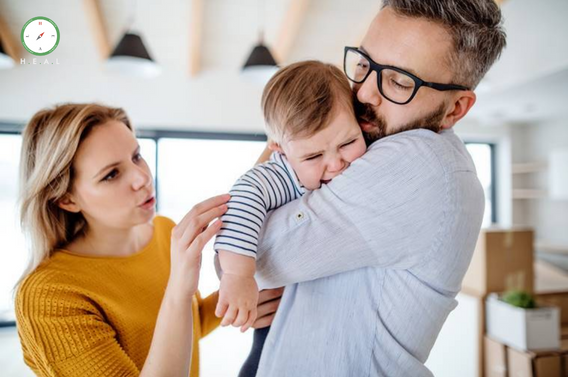 However, the cause and effect is unclear so these factor might not necessarily be the direct cause of mental health difficulties.
6. POSTNATAL DEPRESSION IN FATHERS CAN TAKE ITS TOLL ON THEIR RELATIONSHIPS
Postnatal depression in fathers can affect relationship with the baby's mother. It can also affect the relationship they have with their child. They may play and engage less with their children and talk more negatively about to them. They may sing and read less to their children, and may discipline them more harshly.
Vidhi Beri is a renowned Global Educator and Specialist in the fields of Holistic Health, Lactation, Maternal Health Wellness, Child Nutrition, and Children's Milestone Development with effective and well-structured maternity wellness programs offered to the new wave of freshly home-grown Indian mommies and babies, with her desi tadka of Ancient Indian sciences in her latest book, Decoding Motherhood, one of the best Maternity books India. Visit Vidhi Beri's official website to know more- https://www.vidhiberi.com/.